Want to Know How to Protect Your Home and Life Savings?
Attend a FREE Educational Workshop!
We have educated over 3,900 families about Estate Planning, Asset Protection and Medicaid.
If you have been on the fence about whether or not it is time to start planning for the future, sign up for one of our upcoming workshops to see the difference that working with a caring, experienced attorney can make.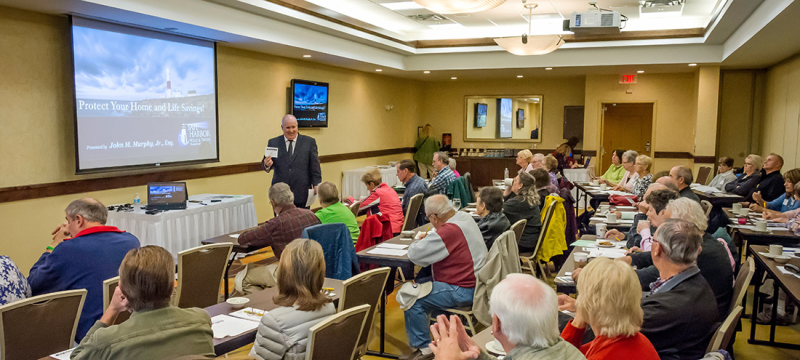 Upcoming Workshops
We are currently scheduling our next round of workshops, but don't wait!
Click here to get started.