Workshop Registration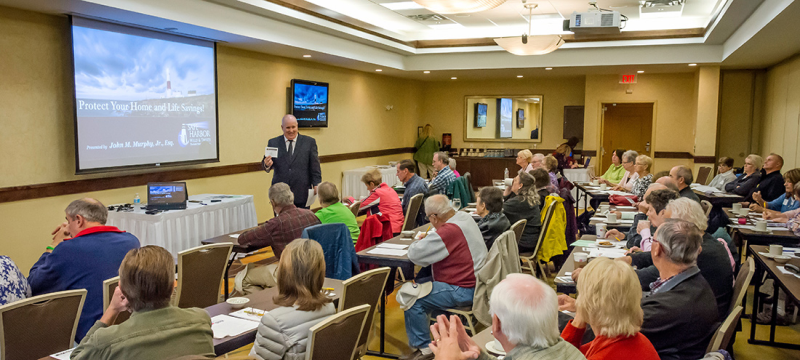 We have educated over 2500 families about Estate Planning, Asset Protection, and Medicaid.
Want To Know How To Protect Your Home And Life Savings?
Attend A FREE Educational Workshop!
We are scheduling our next series of Workshops. In the meantime, if you have any questions, feel free to contact us here.
Each attendee receives a free, personal evaluation and consultation!
We provide these consultations in order to help you better understand how the laws affect you personally. If you have been on the fence about whether or not it is time to start planning for the future, sign up for one of our upcoming seminars to see the difference that working with a caring, experienced attorney can make.
Click here to register for our workshops! (single registrant)
Click here to register for our workshops! (multiple registrants)